Cooperative Extension ServiceBernalillo County
Objective, research-based and credible information you can use every day to improve your life.
---
Major Program Areas
IN THE NEWS...
---
LOCAL FOOD FESTIVAL -- OCT 9, 2016
Enjoy Local Food Demonstrations, Local Produced Agriculture Products, Kids Activities, the historic Gutierrez-Hubbell House and farm, READ MORE ...
ASK the EXPERTS: Plant Doctors in Albuquerque Oct 8 + 9
Ask the Experts: NMSU Plant Diagnostic Clinic will be in Albuquerque on October 8 at the Downtown Growers Market and October 9 for the Local Food Festival at the Gutierrez Hubbell House. Please bring in your insects to identify, sick plants for diagnosing, weeds or mysterious plants to identify, and general plant care questions.
---
---
UPCOMING CALENDAR Ag, Hort, Natural Resources
UPCOMING CALENDAR Food and Nutrition
2017 MASTER GARDENER Program
Registration for the 2017 Master Gardener class in Bernalillo County will begin August 15. There will be a Master Gardener informational meeting on Aug 11, 4pm, at the Albuquerque Garden Center. REGISTRATION ONLINE
Classes runs January-April, with volunteering through October each year.
More information here. contact Graeme Davis 243-1386 with any questions.
---
MASTER COMPOSTER CALENDAR EVENTS
---
Reporting BEE SWARMS or BEES REMOVALS
---
Area Growers and Farmers Markets
Most markets are closed for the growing season, but a few here in Albuquerque will have winter market dates.
---
The 2015 Bernalillo County Extension Program Plan 4-H provides an overview of the goals and outreach the office has achieved and plans to conduct for 2015. As the office gears up for the 2015-2016 school year, many of these goals will still be in place and a new calendar of events will be published. The new 4-H year will begin on October 1.
2016 NMSF 4-H Indoor Exhibit Results
2016 NM Guide For Livestock Exhibitors
#discoverNMSUextension

Have a favorite NMSU Extension program or story? Share with us how NMSU Extension has impacted your life.
---
Bernalillo County 4-H Facebook
Bernalillo County Cooperative Extension Service
1510 Menaul Blvd., NW
Albuquerque, NM 87107
Phone: 505-243-1386
Cell: (844) 409-0562 - Toll Free
Fax: 505-243-1545
Email: Bernalillo@nmsu.edu

Quick Links
State Extension Resources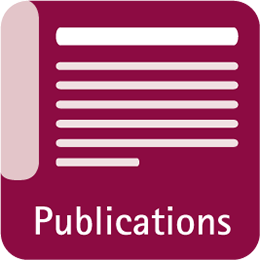 FREE Publications & eBooks

ACES News
Troublesome Weeds
Desert Blooms
SW Plant Selector App