Horsemanship Camp
Summer 2019
Date: June 10 - August 2
Time: 8:30 AM - 12:30 PM
Location: NMSU Equine Education Center,
750 Stewart Street
Las Cruces, NM 88003
---
Horsemanship camp will concentrate on learning horsemanship skills and techniques, with an emphasis on safety and fun! It will be a great week with lots of time in the saddle. Camp is geared toward youth ages 7-13 and will include hands on activities learning about equine health, nutrition, anatomy, and how to ride.
NMSU has 15 well-trained, gentle horses suitable for riders ranging in ability from beginning to advanced. Registration fee includes all the necessary equipment and tack, snacks, and a camp t-shirt!
Necessities: Campers should plan to bring -
boots

jeans or long pants

sunscreen/insect repellent

hat/cap
Beginning Horsemanship Camp (Level 1)
Suitable for campers that have never attended horse camp before. Camp will concentrate on learning the basics and include daily riding sessions, crafts, and games.
---
Level 1 - Camp 1 | June 10 - 14
Deadline: June 3
Checks by: May 27 at 5 pm
---
Level 1 - Camp 2 | June 17 - 21
Deadline: June 10
Checks by: June 3 at 5 pm
---
Level 1 - Camp 4 | July 15 - 19
Deadline: July 8
Checks by: July 1 at 5 pm
---
Advanced Horsemanship Camp (Level 2)
***Must have attended Level 1 camp to register!***
Suitable for campers that have attended camp with us before. Camp will concentrate on continuing to improve horsemanship skills in the saddle, with new exercises and more advanced activities.
---
Level 2 - Camp 3 | June 24 - 28
Deadline: June 17
Checks by: June 10 at 5 pm
---
Level 2 - Camp 5 | July 29 - August 2
Deadline: July 22
Checks by: July 15 at 5 pm
---
Registration: Online registration available! You may pay with a credit card online. Or you may register online and mail your check.
Fee: $300 includes: all necessary equipment, snacks, and T-shirt.

MAIL your check payment to address below. Make checks payable to NMSU.

---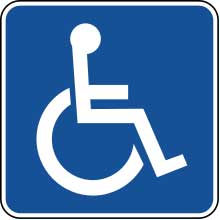 If you are an individual with a disability who is in need of an auxiliary aid or service, please contact Hannah Swarthout at least two weeks prior to the event at 575-646-2929 or email at hswarth@nmsu.edu.

New Mexico State University is an equal opportunity/affirmative action employer and educator. NMSU and the U.S. Department of Agriculture Cooperating.
Hannah Swarthout
NMSU-ACES | Animal and Range Sciences Department
MSC 3I, PO Box 30003
Las Cruces, NM 88003-8001
Phone: 575-646-2929
Email: hswarth@nmsu.edu