Better Process Control School (BPCS) - Cancelado!
Curso En Español
Febrero 2 - 25, 2021
8:30 AM - 12:30 PM | Lecciones
12:30 - 5 PM | Pruebas
El Curso de Mejor Control de Procesos Térmicos (Better Process Control School (BPCS) En Español), certifica a supervisores de sistemas de procesamiento térmico, acidificación y de programas de evaluación de cierres de envases para alimentos enlatados de baja acidez. Cada procesador de alimentos acidificados ó de baja acidez debe operar con un supervisor certificado durante todo el tiempo de procesamiento. Los instructores para este curso se reclutan en la Food and Drug Administration (FDA), algunas universidades, y la industria.
Los reglamentos GMP (Good Manufacturing Practices) en los códigos 21 CFR 117, 108, 113 y 114 se instituyeron el 15 de Mayo de 1979. Estos reglamentos están diseñados para prevenir problemas de salud debido al consumo de alimentos enlatados acidificados o de baja acidez. Los cursos BPCS permiten conocer la aplicación práctica de los principios establecidos en estos reglamentos.
Todas las sesiones se llevarán por presentación por Internet a través de Zoom. El código para entrar al taller será presentado antes del curso por correo electrónico. Recibirán manual impreso por correo postal. Los certificados serán entregados cuando el programa haya finalizado y aprobado por el personal de la FDA. Este curso de BPCS satisface los requisitos de entrenamiento especificados tanto por los reglamentos de FDA como de USDA.
En cooperacion con Centro de Investigación en Alimentación y Desarrollo (CIAD).
Datos De Inscripción
Tarjetas de crédito solo son aceptadas para inscripciones por internet. El costo incluye el manual impreso del curso, los talleres y los exámenes finales.
Tambien aceptamos el pago por transacciones de banco (crédito / débito ACH y transferencias electrónicas). Comuníquese con Nancy Flores por email, naflores@nmsu.edu, para pagar mediante transferencia bancaria.
Opción 1: Alimentos Acidificados - Presentaciones los primeros 6 días (2/2 - 2/18)
Inscripción Temprana: $450 USD por persona

Costo para grupo de 5 personas o más
Fechas: Ahora - 1/11

Inscripción Tarde: $500 USD por persona
Opción 2: Alimentos de Baja Acidez - Presentaciones durante los 8 días (2/2 - 2/25)
Inscripción Temprana: $540 USD por persona

Costo para grupo de 5 personas o más
Fechas: Ahora - 1/11

Inscripción Tarde: $600 USD por persona
El costo de inscripción no será reembolsable a menos que la clase se cancele debido a circunstancias imprevistas.
Opciones Para Unirse A Sesiones de Zoom
Computadora: conectada a Internet con una cámara web, micrófono y altavoz

Ordenador: conectado a Internet con webcam.

Teléfono para unirse al audio.
Ancho de banda recomendado para participantes de Zoom para reuniones y seminarios web:
La recepción de video HD de 1080p requiere 2.5 Mbps (arriba / abajo). El envío de video HD de 1080p requiere 3.0 Mbps (arriba / abajo). Descargue el programa Zoom (computadora) o la aplicación Zoom desde la tienda de aplicaciones (dispositivos móviles). Inicie una reunión de prueba de Zoom con usted mismo en su dispositivo.
Fechas de las presentaciónes
y pruebas por Internet:
Día 1: 2/2
Día 2: 2/4
Día 3: 2/9
Día 4: 2/11
Día 5: 2/16
Día 6: 2/18
Día 7: 2/23
Día 8: 2/25

Dos capítulos del manual Alimentos Enlatados: Principios de Control del Proceso Térmicos Acidificación y evaluación del Cierre de los envases serán presentados y grabadas por Internet en cada día:
Introducción
C-2 - Microbiología de alimentos termo procesados
C-3 - Alimentos acidificados
C-4 - Principios básicos del procesamiento térmico
C-5 - Sanitación en las plantas envasadoras de alimentos
C-6 - Manejo de Envases para Alimentos
C-7 - Documentación y Archivos
C-8 - Maquinaria, instrumentos y operación de sistemas de tratamiento térmico
C-15 - Cierre para los envases metálicos de doble sello
C-16 - Tapas para envases de vidrio
C-14 - Sistemas asépticos de proceso y envase
C-17 - Cierre para envases semirrígidos y flexible
C-9 - Autoclaves estacionarias
C-10 - Tratamiento térmico en autoclaves estacionarias con sobrepresión
C-12 - Autoclaves con agitación continua
C-11 - Autoclaves Hidrostáticas
C-13 - Autoclaves de agitación por lotes

---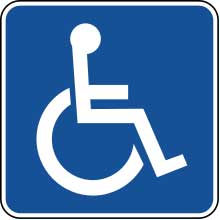 Si usted se cuenta con alguna discapacidad o requiere alguna asistencia o servicio especial para participar en el taller, favor de comunicarse con Nancy Flores antes de 1/18/21 al 575-646-1179 o naflores@nmsu.edu.

Cada programa está disponible a todas las personas sin importar su carrera, color, religión, género, edad, u origen. Programa cooperativo de la Universidad Estatal de Nuevo México y el Departamento de Agricultura de E.U.A.
Nancy Flores, Ph.D
Departamento de Extensión de Ciencias de la Familia y del Consumidor
Universidad Estatal de Nuevo México, E.U.A
Phone: (575) 646-1179
Fax: (575) 646-1889
Email: naflores@nmsu.edu

---
A Better Process Control School, has been approved by the commissioner of the Food and Drug Administration and co-sponsored by the Food Processors Institute (FPI), and sponsored by New Mexico State University. The FDA requires this course for food processors that process acidified and low acid foods. Additionally, a special course is offered only for acidified food processors. The course is offered in English and Spanish. These courses provide a valuable service to the entire US southwestern and border region.
FPA (Food Products Association) BPCS Listing
The Better Process Control Schools (BPCS) certify supervisors of thermal processing systems, acidification, and container closure evaluation programs for low-acid and acidified canned foods. Each processor of low-acid or acidified foods must operate with a certified supervisor on hand at all times during processing.
Who Should Attend
This school is intended for and directed to the level of operating supervisors specified in 21 CFR 108.25(f), 108.35(g), 113.10 and 114.10 of the Federal Food, Drug and Cosmetic act. These sections indicate that all operators of thermal processing and packaging systems shall be under the operating supervision of a person who has attended a school approved by the FDA Commissioner. The BPCS represent a cooperative venture of university, FDA, and industry personnel.
A Commercial Processor is defined as "any person engaged in commercial, custom and so-called sportsman processing or institutional (church, school, penal or other organization) processing of low-acid foods for human consumption".
Low-Acid Foods - A "low-acid food" is "any food other than alcoholic beverages, with a finished equilibrium pH value of greater than 4.6 and a water activity greater than 0.85, and includes any normally low-acid fruits, vegetables, vegetable products, meats or pet foods". (21CFR, Part 113)
Acidified Foods - The course includes instruction on acidified foods. It will qualify commercial operators of plants producing acidified foods (fresh packed pickles, acidified peppers, pimentos, pickled eggs, salsa, etc.) to meet the requirements of the specific GMP for acidified foods. (21CFR, Part 114)
Who Else May Attend
Attendance at the school by persons other than those requiring approved instruction, such as people from canneries producing acid foods, agencies regulating the food processing industry, and management personnel is encouraged.
Schedule of Sessions
Please see the most current brochure for available schedule on sessions. Textbooks are distributed during registration. Program location will be announced.
New Mexico State University Instructors
Nancy Flores, Ph.D., Extension Food Technology Specialist
Rebecca Lopez-Garcia, Ph.D. Professor Food Science (Spanish course instructor)
Instructors have vast experience and knowledge of food regulations, processing and safety. They are recognized Processing Authorities who educate and assist food entrepreneurs and food companies as part of New Mexico State University's land grant mission.