Better Process Control School (BPCS)
For Acidified Or Low Acid Foods Course
April 21 - May 13, 2021
8 AM to 5 PM | Remotely
This is a certification course for managers and supervisors of food processing operations of thermal procession systems, acidification, and container closure evaluation programs for Acidified canned foods. The school satisfies the training requirements specified in both the FDA and USDA regulations for Acidified canned foods and Low Acid canned foods.
All sessions will be presented by internet presentation through Zoom™. The code to enter the workshop will be sent by email before the course begins. The BPCS Course is delivered live in real time allowing student the opportunity to ask questions and interact with other food professionals. Student will have plenty of time on each session to complete exams using NMSU OnDemand™ or similar online exam platform.
Certificates will be issued when the program has been completed and approved by FDA staff. This BPCS course satisfies the training requirements specified by both FDA and USDA regulations.
Textbook: Participants must purchase their own printed manual, Canned Foods: Principles of thermal Process Control, Acidification and Container Closure Evaluation, directly from Consumer Brands Association.
Click here to Purchase the Manual. Digital manuals are not available.
Agenda: Following the chapters as presented in the manual.
Options for Joining Zoom Sessions
Computer: connected to the Internet with a webcam, microphone, and speaker
Computer: connected to the Internet with webcam.
Phone to join the audio.
Recommended bandwidth for Zoom participants for meetings and webinars:
1080p HD video reception requires 2.5 Mbps (up / down)
Sending 1080p HD video requires 3.0 Mbps (up / down)
Download the Zoom program (computer) or the Zoom app from the app store (mobile devices)
Start a Zoom test meeting with yourself on your device
Please note the course dates and times below:
Acidified Canning (5 sessions)
Apr. 21 - 22: 8 AM - 5 PM
Apr. 28 - 29: 8 AM - 5 PM
May 5: 8 AM - 5 PM
Low Acid Canning (8 sessions)
Apr. 21 - 22: 8 AM - 5 PM
Apr. 28 - 29: 8 AM - 5 PM
May 5 - 6: 8 AM - 5 PM
May 12 - 13: 8 AM - 5 PM
Registration: Online registration available to be paid with credit card or the mailing of a check, money order, or company Purchase Orders (PO). Fee includes online instruction only.
Fees:
$375 - Acidified Canning (5 sessions)
$600 - Low Acid Canning (8 sessions)
Deadline: April 20
Refunds: The registration fee will not be refundable unless the class is canceled due to unforeseen circumstances. Substitutions allowed and course can be taken at another time.

MAIL your check payments to address below. Make checks payable to NMSU. Payment must be received or in process by Apr. 20 to receive certificate.
---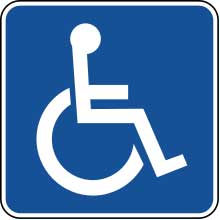 If you are an individual with a disability who is in need of an auxiliary aid or service, please contact Dr. Nancy Flores at 575-646-1179 or email at naflores@nmsu.edu by 04/20/21.

New Mexico State University is an equal opportunity/affirmative action employer and educator. NMSU and the U.S. Department of Agriculture Cooperating.
ATTN: Dr. Nancy Flores, NMSU
Food Technology Program
MSC-3AE, P.O. Box 30003
Las Cruces, NM 88003-8003
Phone: (575) 646-1179
Fax: (575) 646-1889
Email: naflores@nmsu.edu

Course Agenda
-- Acidified and Low Acid Canning --
Day 1 | 8 AM - 5 PM
Welcome and Introduction
Federal Regulations for Acidified Foods
Ch. 2 - Microbiology of Thermally Processed Foods
Testing Chapter 2
Day 2 | 8 AM - 5 PM
Ch. 3 - Principles of Acidified Foods
Ch. 4 - Principles of Thermal Processing
Testing Chapters 3 and 4
Day 3 | 8 AM - 5 PM
Ch. 5 - Food Plant Sanitation
Ch. 6 - Food Container Handling
Testing Chapters 5 and 6
Day 4 | 8 AM - 5 PM
Ch. 7 - Records and Recordkeeping
Ch. 8 - Process Room Instrumentation
Testing Chapters 7 and 8
Day 5 | 8 AM - 5 PM
Ch. 15 - Closures for Metal Containers
Ch. 16 - Closures for Glass Containers
Testing Chapters 15 and 16
-- End of Acidified Canning --
Day 6 | 8 AM - 5 PM
Ch. 9 - Still Retorts
Ch. 10 - Thermal Processing in Retorts
Testing Chapters 9 and 10
Day 7 | 8 AM - 5 PM
Ch. 13 - Agitated Retorts
Ch. 14 - Aseptic Systems
Testing Chapters 13 and 14
Day 8 | 8 AM - 5 PM
Ch. 11 - Hydrostatic Retort
Ch. 12 - Agitated Continuous Retorts
Testing Chapters 11 and 12
-- End of Low Acid Canning --
---
A Better Process Control School, has been approved by the commissioner of the Food and Drug Administration and co-sponsored by the Food Processors Institute (FPI), and sponsored by New Mexico State University.
The FDA requires this course for food processors that process acidified and low acid foods. Additionally, a special course is offered only for acidified food processors. The course is offered in English and Spanish. These courses provide a valuable service to the entire US southwestern and border region.
---
Consumer Brands Association Partner School Listing
---
Consumer Brands Association Brochure (PDF)
The Better Process Control Schools (BPCS) certify supervisors of thermal processing systems, acidification, and container closure evaluation programs for low-acid and acidified canned foods. Each processor of low-acid or acidified foods must operate with a certified supervisor on hand at all times during processing.
A Commercial Processor is defined as "any person engaged in commercial, custom and so-called sportsman processing or institutional (church, school, penal or other organization) processing of low-acid foods for human consumption".
Low-Acid Foods - A "low-acid food" is "any food other than alcoholic beverages, with a finished equilibrium pH value of greater than 4.6 and a water activity greater than 0.85, and includes any normally low-acid fruits, vegetables, vegetable products, meats or pet foods". (21CFR, Part 113)
Acidified Foods - The course includes instruction on acidified foods. It will qualify commercial operators of plants producing acidified foods (fresh packed pickles, acidified peppers, pimentos, pickled eggs, salsa, etc.) to meet the requirements of the specific GMP for acidified foods. (21CFR, Part 114)
---
Who Should Attend
---
This school is intended for and directed to the level of operating supervisors specified in 21 CFR 108.25(f), 108.35(g), 113.10 and 114.10 of the Federal Food, Drug and Cosmetic act.
These sections indicate that all operators of thermal processing and packaging systems shall be under the operating supervision of a person who has attended a school approved by the FDA Commissioner. The BPCS represent a cooperative venture of university, FDA, and industry personnel.
Attendance at the school by persons other than those requiring approved instruction, such as people from canneries producing acid foods, agencies regulating the food processing industry, and management personnel is highly encouraged.
---
Schedule of Sessions
---
Please see the most current agenda for available schedule on sessions.
New Mexico State University Instructors
Nancy Flores, Ph.D., Extension Food Technology Specialist
Rebecca Lopez-Garcia, Ph.D. Professor Food Science (Spanish course instructor)
Instructors have vast experience and knowledge of food regulations, processing and safety. They are recognized Processing Authorities who educate and assist food entrepreneurs and food companies as part of New Mexico State University's land grant mission.
---
Previous Courses
---