Master Food Preserver Certification Course
This course is offered as part of a collaborative team effort of the following Family Consumer agents: Cindy Davies, Bernalillo county; Cydney Martin, Santa Fe county; Desaree Jimenez, Los Alamos county; Kelly Knight Otero county.
WHO: Participants who would like to be a certified master food preserver volunteer, have food preservation experience, and complete application. Person must complete all sessions and attend certification in their respective county
Part I: Remote asynchronous Food Preservation Webinar presented via NMSU OnDemand
Available August 2021
Part I: Remote asynchronous Food Preservation Webinar presented via NMSU OnDemand.
WHEN: August 2021

TIME: OnDemand remote training sessions presented asynchronously, (on your own time)
Part II: Hands-On, Face-to-Face Lab
Date to be determined in each county
Part II: NMSU CES Food Preservation and Master Food Preserver hands-on, face-to-face food preservation laboratory is presented in each county office. All participants must have completed OnDemand remote training Food Preservation sessions.
WHEN: TBD
WHERE: Each county extension office.


Online registration available. Payments accepted are: credit card, check, money order, and company POs.

Registration Fee: $160 (Face-to-Face Lab Only!)

Fee Includes: The 8 week online course, manuals, materials and supplies to complete the course.

NOT included: Lunch, lodging, airfare, and travel costs.
MAIL your check payments to address below. Make checks payable to NMSU. Checks must be postmarked accordingly (also registration deadline).
August 2021 - online webinar

TBD - hands-on

Refunds: No refunds accepted. However, people who must cancel may attend a course presented at a later date.

Scholarships may be available through local CES county offices.
---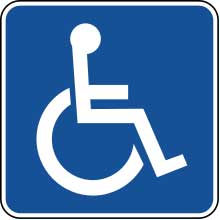 If you are an individual with a disability who is in need of an auxiliary aid or service, please contact Nancy Flores by 01/13/20 (webinar) and 03/13/20 (hands-on) at 575-646-1179.

New Mexico State University is an equal opportunity/affirmative action employer and educator. NMSU and the U.S. Department of Agriculture Cooperating.
Dr. Nancy Flores
Extension Food Technology Extension Specialist
P.O. Box 30003, MSC-3AE
Las Cruces, NM 88003-8003
Phone: (575) 646-1179
Fax: (575) 646-1889
Email: naflores@nmsu.edu
URL: https://aces.nmsu.edu/ces/foodtech/foodpreserver.html