FSPCA Preventive Controls for Human Food - Online Course
February 23 - March 5, 2021
2 - 5 PM
New Mexico State University (NMSU) Extension Food Technology is pleased to offer a Food Safety Preventive Controls Alliance (FSPCA) Training course for Preventive Controls for Human Foods (PCHF) or Preventive Controls Qualified Individual (PCQI) presented in English. This course meets the requirement for training required by the Food Safety Modernization Act (FSMA).
This is a remote training event via "interactive remote video conferencing" "Zoom" that is intended for food processors and others interested in learning about the Food Safety Modernization Act (FSMA) preventative controls for human food or preventive controls for qualified individuals.
These courses are taught by Lead Instructors trained by the FSPCA, who have been instructed in how to teach the FDA-recognized standardized curriculum.
The course is presented over 8 sessions.
Please note the dates and times below
- Tuesday, Wednesday, Thursday, Friday:
Feb. 23 - 26: 2 - 5 PM
Mar. 2 - 5: 2 - 5 PM
Registration & Fees:
Online registration available! Fee is
$550
to be paid with credit card, check, money order, or company Purchase Orders (PO). Includes instruction, downloadable materials, and AFDO certificate.
Deadline:
Feb. 22
Refunds:
No refunds accepted. However, people who must cancel may attend a course presented at a later date.
MAIL
your check payments to address below. Make checks payable to
NMSU
. Payment must be received or in process by
Feb. 22
to receive the certificate.
---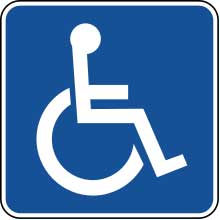 If you are an individual with a disability who is in need of an auxiliary aid or service, please contact Dr. Nancy Flores at 575-646-1179 or email at naflores@nmsu.edu by 02/16/21.

New Mexico State University is an equal opportunity/affirmative action employer and educator. NMSU and the U.S. Department of Agriculture Cooperating.
ATTN: Dr. Nancy Flores, NMSU
Food Technology Program
MSC-3AE, P.O. Box 30003
Las Cruces, NM 88003-8003
Phone: (575) 646-1179
Fax: (575) 646-1889
Email: naflores@nmsu.edu
URL: http://aces.nmsu.edu/ces/foodtech/
Course Schedule
Week One - Feb. 23 - 26
Session 1
Welcome and Introductions
Chapter 1: Introduction to Course and Preventive Controls
Chapter 2: Food Safety Plan Overview
Group Exercises and Reports
Session 2
Review
Chapter 3: Good Manufacturing Practices and other Prerequisite Programs
Chapter 4: Biological Food Safety Hazards
Group Exercises and Reports
Session 3
Review
Chapter 5: Chemical, Physical and Economically Motivated Food Safety Hazards
Chapter 6: Preliminary Steps in Developing a Food Safety Plan
Group Exercises and Reports
Session 4
Review
Chapter 7: Resources for Preparing Food Safety Plans
Chapter 8:
Group Exercises and Reports
Week Two - Mar. 2 - 5
Session 5
Chapter 9: Process Preventive Controls
Chapter 10: Food Allergen Preventive Controls
Group Exercises and Reports
Session 6
Review
Chapter 11: Sanitation Preventive Controls
Chapter 12: Supply-Chain Preventive Controls
Group Exercises and Reports
Session 7
Review
Chapter 13: Verification and Validation Procedures
Chapter 14: Record-Keeping Procedures
Group Exercises and Reports
Chapter 16: Regulation Overview - cGMP, HARPC for Human Food (Video - on your own)
Session 8
Review Regulation Overview Video
Chapter 15: Recall Plan
Post-Test and Evaluation (on your own)
---
About FSPCS Training
This training program was developed by the Food Safety Preventive Controls Alliance (FSPCA) for the food and beverage industry which handle and produce food that must comply with FDA FSMA requirements for training. Compliance dates for various facilities is listed below. This course for Preventative Controls Qualified Individual (PCQI) meets the FDA FSMA training requirement and will receive a certificate issued by AFDO.
The objectives of this training are for the food safety professional who must have the following skills:
Efficient management of a FSMA Food Safety Plan and Good Manufacturing practices.
Conduct a risk assessment to determine controls for process, food allergen, sanitation and supply chain procedures in the food processing environment.
Implement the requirements for verification, validation, and record keeping.
According to the guidance document for FSMA Preventive Controls for Human Food, Compliance dates for food businesses are staggered over several years after publication of the final rule. Visit FDA.GOV.
Receiving facility is not a small or very small business and its supplier will be subject to the human preventive controls rule or the produce safety rule: Six months after the supplier is required to comply with the applicable rule.
For more information see, Compliance Date Extensions and Clarifications for FSMA Final Rules.