2021 Windmill Technology Certification Workshop
June 2 - 5, 2021
Sponsored by Aermotor Windmill Company, San Angelo, TX
---
Join us for a comprehensive training workshop in traditional windmill water lifting applications. Conducted by several of the industry's leading experts, with classroom, shop laboratory, and field demonstration instructional settings.
Topics covered include:
Windmill vs Solar PV water yields and costs
Planning & Sizing Windmill Water Systems
Water Well Construction and Pollution Protection
Complete Assembly & Construction of Windmills & Towers
Maintenance & Repair of Windmills
Hands-on Field Installation of Windmill & Down-Hole Components
Instructors:
Carlos Rosencrans, Assc. Professor, NMSU / ACES
Craig Runyan, NMSU Emeritus, Soland-Aer, LLC
Taylor Schafer, Aermotor Windmill Company
Brad Mitchell, Aermotor Windmill Company
Lee Koll, Koll Well Service
Bob Hayter, Hayter Ranch
George Woodruff, Master Windmiller
Tammy Stoner, Vertical Safety Solutions, LLC
Robert Peterson, Gift Planning Director, NMSU
---
For more information
contact: Dr. Carlos Rosencrans at 575-649-7946 or
crosencr@nmsu.edu
Registration Information
Register Now!
Registration fee: $300
Make checks payable to: New Mexico State University
Mail checks to: New Mexico State University, Agricultural & Extension Education, PO Box 30003, MSC 3501, Las Cruces, NM 88003
Visa, Mastercard, and Discover are accepted.
Map (PDF)
Map to location of workshop at 725 College Dr. Las Cruces, NM 88003
---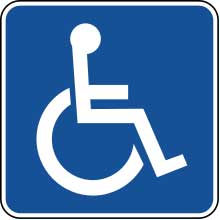 If you are an individual with a disability who is in need of an auxiliary aid or service, please contact Pam Robeson by 05/18/21 at probeson@nmsu.edu or call at 575-646-5960.

New Mexico State University is an equal opportunity/affirmative action employer and educator. NMSU and the U.S. Department of Agriculture Cooperating.