Eastern NM Annie's Project
Saturdays, Jan. 15 - Feb. 19, 2022
Time: 9 AM to 1 PM
Location: Tucumcari Convention Center
1500 W. Route 66 Blvd
Tucumcari, NM 88401

Annie's Project is a national risk management program designed to empower women in agriculture to be successful through education, networks, and resources. This six-week interactive course is a set of interactive classes bringing women together to learn from experts in production, financial management, human resources, marketing and the legal field. This course will provide a life-long support network for women in agriculture.
Program culminates with a certificate and a graduation ceremony.
Registration & Fees: Online registration available! Pay with credit card or mail your check.
The cost of a networking lunch each week is included in the registration fee. If you are in need of child care in order to participate in this program, or require other special accommodations, please contact Susann Mikkelson at 575-461-0562 or susannm@nmsu.edu by January 5, 2022, to allow for time for reasonable accommodations to be made. Full or partial scholarships may be available. Please contact Susann Mikkelson for further information.
Early: $100 | Now - Dec. 15

Late: $125 | Dec. 16 - Jan. 5

Deadline: Jan. 5
Refunds: Requests must be received in writing to Susann Mikkelson at susannm@nmsu.edu by Dec. 31. Special circumstances will be considered by the Eastern NM Annie's Project Steering Committee thereafter.
Checks: Make checks payable to NMSU with Annie's Project in the For line. Please mail to the address below. Checks must be received by Jan. 10.
Itinerary
January 15
Human capital – Real Colors
Understanding risk assessment
Management and decision-making
Systems of communication
January 22
Basic agricultural accounting
Business plans and budgets
Taxes associated with the farm/ranch
Legal structures
January 29
Financing and investing
Insurance needs on the farm/ranch
Farm and ranch labor – requirements, costs and opportunities
February 5
All about real estate
Contracts and agreements
Farm programs
February 12
Production planning and mapping
Farm and equipment management
Understanding your market(s)
February 19
Succession planning and retirement
Estate planning
Other topics of interest
What have we learned
Graduation
---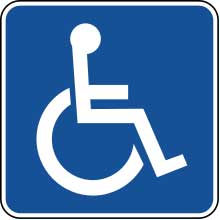 If you are an individual with a disability who is in need of an auxiliary aid or service, please contact Susann Mikkelson at susannm@nmsu.edu or call at 575-461-0562 by Dec. 31.

New Mexico State University is an equal opportunity/affirmative action employer and educator. NMSU and the U.S. Department of Agriculture Cooperating.
---
Major Sponsors
Other Sponsors
City of Tucumcari
New Mexico Bank and Trust
American Heritage Bank
Citizens Bank
Box Family Farms

ATTN: Annie's Project
Susann Mikkelson
NMSU | Quay County Extension Service
P.O. Drawer B
Tucumcari, NM 88401