Let's Get Cooking! Hybrid Class Series
Mar. 16 - Dec. 14 | 5:15 to 6:45 PM
Third Tuesday Each Month
Demystifying the kitchen and learning basic cooking skills
A series of classes sharing and demonstrating basic cooking skills; includes:
cooking from scratch – the value for health and for cost efficiency
meal planning
understanding nutrition
shopping tips and habits
Target audience(s): youth and young adults, men, anyone who is new to cooking, anyone who has a change in cooking needs (including dietary/health changes, financial restrictions, changes in familial/household circumstances, etc.)
Events will be offered virtually through Zoom and in-person as pandemic restrictions allow. For those attending in-person classes, you may pay in person with a check or complete payment online.
NOTE: A total of 10 participants will be allowed to participate in person; virtual participation is unlimited. Please choose your preference upon registration.
In-person classes will be held at the NMSU Quay County Extension Office at 216 E. Center Street (unless otherwise determined).
You may choose one or more of the following sessions:
Mar. 16: Cooking for One or Two
Apr. 20: Easy Meals
May 18: Cooking without a Kitchen
June 28: Kids Cooking (rescheduled from June 15)
Sep. 21: Nutritious and Delicious
Oct. 19: Cooking with Heart and Soul
Nov. 9: Holiday Cooking for Beginners (2nd Tuesday, instead of 3rd)
Dec. 14: Desserts and Treats (2nd Tuesday, instead of 3rd)
Refunds: Full refunds allowed up to one week prior to the workshop or lab. No refunds given after that deadline. Requests must be received in writing to Susann Mikkelson at susannm@nmsu.edu.
Checks: Make checks payable to NMSU. Payment for each workshop or lab must be received by the start time of that workshop or lab. Checks may be brought to the class. Or MAIL your check payment to ATTN: Susann Mikkleson at the address below.


Registration & Fees: Online registration available! Please choose an option to pay with credit card or check.
$10 per class
$40 for "The Bundle" Option (choose all classes and pay only $40!)
June 28 Class - $5 per child or Free for active 4-H members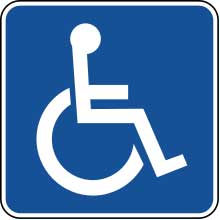 If you are an individual with a disability who is in need of an auxiliary aid or service, please contact either person listed below at least 10 days in advance.

New Mexico State University is an equal opportunity/affirmative action employer and educator. NMSU and the U.S. Department of Agriculture Cooperating.
Susann Mikkelson
NMSU-Quay County Extension Service
P.O. Drawer B
Tucumcari, NM 88401
Phone: 575-461-0562
Cell: 575-418-7657
Email: susannm@nmsu.edu

John Martinez
NMSU-San Miguel County Extension Service
PO Box 2170 West Branch
Las Vegas, NM 87701
Phone: 505-454-1497
Email: jdmtz@nmsu.edu