Tech Tuesdays Hybrid: Business Workshop Series
Jan. 26 - Nov. 23, 2021 | 4 - 5:30 PM
Fourth Tuesday Each Month
Tech Tuesdays is a series of tech-related workshops and labs for small business owners and managers. Topics range from developing and managing an online presence, to understanding software, platforms and applications for use in small business sales and marketing, including developing a marketing plan.
Several sessions available! Events will be offered virtually through Zoom and in-person as pandemic restrictions allow.
In-person classes will be held at:
NMSU Quay County Extension Office | 216 E. Center Street
Tucumcari Railroad Depot | 100 W. Railroad Avenue
NOTE: A total of 20 participants will be allowed to participate in person; virtual participation is unlimited. Please choose your preference upon registration.
For those attending in-person classes, you may pay in person with a check or complete payment online.
You may choose one or more of the following sessions:
Jan. 26: Facebook Basics for Business - FREE
Feb. 23: Setting up Sales through Facebook & Instagram
Mar. 23: Developing a Marketing Plan
Apr. 20: Maximizing your Online Presence
May 25: Implementation Lab: One-on-One Assistance
June 22: Creating Creative and Effective Content
July 27: Creating & Using Video and Photo
Aug. 24: Software and Online Applications for Retail Sales
Sep. 28: Sales Management and Tracking
Oct. 26: Marketing and Relationship Building Tools
Nov. 23: Implementation Lab: One-on-One Assistance
Refunds: Full refunds allowed up to one week prior to the workshop or lab. No refunds given after that deadline. Requests must be received in writing to Susann Mikkelson at susannm@nmsu.edu.
Checks: Make checks payable to NMSU. Payment for each workshop or lab must be received by the start time of that workshop or lab. Checks may be brought to the class. Or MAIL your check payment to ATTN: Susann Mikkleson at the address below.
Registration & Fees: Online registration available! Please choose an option to pay with credit card or check.
$10 per class
$50 for "The Bundle" Option (choose 5 or more classes and pay only $50! First session offered in January may be included.)
Scholarships are available. Please inquire for details.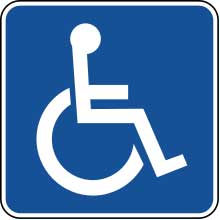 If you are an individual with a disability who is in need of an auxiliary aid or service, please contact Susan Mikkelson at susannm@nmsu.edu or call at 575-461-0562 at least one week prior to each session.

New Mexico State University is an equal opportunity/affirmative action employer and educator. NMSU and the U.S. Department of Agriculture Cooperating.
Susann Mikkelson
NMSU-Quay County Extension Service
P.O. Drawer B
Tucumcari, NM 88401
Phone: 575-461-0562
Cell: 575-418-7657
Email: susannm@nmsu.edu

Connie Loveland
Tucumcari MainStreet
P.O. Box 736
Tucumcari, NM 88401
Phone: 575-461-3701
Email: mainstreet@plateautel.net