2020 NMSU Hemp Conference
May 21 - 22, 2020
Las Cruces Convention Center
NOTE: Due to COVID-19, registration for the 2020 Hemp Conference has been postponed until April 6, 2020.
The NMSU Hemp Conference will discuss the cultivation of hemp for CBD oil, fiber, and food products. Including current NMDA/USDA regulations.
Topics to be discussed:
Insects and Management through IPM
Hemp Genetics
Growing Hemp in Alkaline Soils
Hemp Food and Fiber
Hemp Extraction Procedures
Hemp, Aging and Sex
Economics
Hemp Rules and Regulations
Hemp Nutrition and Tissue Analysis
Review of 2019 Hemp Production
Panel Discussion
---
Date: May 21 - 22, 2020
Time: 8 AM - 5 PM

Reception: May 20: 5 to 8 PM, Courtyard by Marriott, NMSU

Location: Las Cruces Convention Center
680 East University Avenue
Las Cruces, NM 88001

Deadline to Register: May 15
NOTE: Workshop is limited to the first 350 people.
MAIL your check payment to address below. Make checks payable to NMSU. Checks must be received by May 15.

ATTN: Jeff Anderson
Doña Ana County Cooperative Extension
1170 N Solano, Suite M
Las Cruces, NM 88001

Refunds: Requests must be received in writing to Jeff Anderson at lantz@nmsu.edu by May 8. Include: registrant name, email address, phone number, and reason for return/cancellation. Please note refunds will not be granted after May 8.




Online registration available. Payment options: credit card or check only! Sponsor and vendor options also available.
Registration Fees:
Participants - $150 (Now until Apr. 19) or $180 (Apr. 20 - May 15)
NMSU/UTEP Students - $75 (Students required to present a valid student ID at check-in.)
Sponsors - 2 representatives included

Platinum - $2400
Gold - $1800
Silver - $1200
Bronze - $600

Vendors (limit 20) - $500 (2 representatives included)
NOTE: Please be advised that all registrations will be verified.


---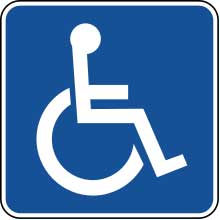 If you are an individual with a disability who is in need of an auxiliary aid or service, please contact Jeff Anderson by 05/06/20 at 575-525-6649 or email at lantz@nmsu.edu.

New Mexico State University is an equal opportunity/affirmative action employer and educator. NMSU and the U.S. Department of Agriculture Cooperating.