NM Food Protection Alliance Conference
August 23, 2022 | 9 AM to 4 PM
The Southwest Border Food Protection & Emergency Preparedness Center will again host the Annual NM Food Protection Alliance conference August 23, 2022, 9 AM to 4 PM. Check-in at 8:30 AM.
A networking opportunity for regulating agencies and the private sector with the common goal of protecting the NM Food Industry and its Food Supply Chain. Scholarships available! Lunch provided with proper registration.
Limited Scholarships available for New Mexico Producers and non-governmental organizations. Please contact Janet Witte at 575-646-5949. Provided by Produce Safety Alliance. Funding made possible in part by Grant Number 5U18FD005920-02 from the FDA.
---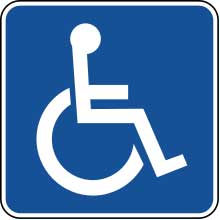 If you are an individual with a disability who is in need of an auxiliary aid or service, please contact Janet Witte by Aug. 8 at jswitte@nmsu.edu or call at 575-646-5949.

New Mexico State University is an equal opportunity/affirmative action employer and educator. NMSU and the U.S. Department of Agriculture Cooperating.

This project is funded in part by National Institute of Food and Agriculture through the New Mexico Farm and Ranch Stress Assistance Network.
ATTN: Janet Witte, NMSU
Southwest Border Food Protection & Emergency Preparedness Center
MSC 3AE, P.O. Box 30003
Las Cruces, NM 88003-8001
Phone: 575-646-5949
Email: jswitte@nmsu.edu