NM Food Protection Alliance Conference
May 11 - 12, 2021 | 9 to 11 AM (Both Days)
---
The Southwest Border Food Protection & Emergency Preparedness Center will again host the Annual NM Food Protection Alliance conference May 11 and 12, 2021, 9:00 to 11:00 am. Each day.
The Free conference will be a remote two-day meeting with a two-hour session each day. This will be the 10th such conference held annually with 2020 being the exception as it tends to be for many events.
The first conference was a venue for communication and information exchange on food safety issues in New Mexico to create a working integrated food safety system. The Conference achieved several important goals: attendees learned the roles of regulatory agencies involved in all aspects of food safety, food defense and food security; it gave attendees a chance to meet informally to interact and learn about each other; and it achieved the beginnings of new working partnerships between regulatory agencies and the private sector.
The conference goals remain unchanged and have remained the focus of each meeting. Virtually, we will connect, welcome new faces and share in our mission of Food Protection.
The first day will be a two-hour session of brief member updates and the second day will include a panel discussion of Food Supply Disruptions, Covid-19 related issues and such topics.
Please register using the link below. The meeting link will be sent following registration and closer to the date of the conference.
Thank you for your interest and have a great day!
---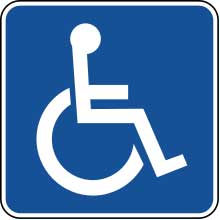 If you are an individual with a disability who is in need of an auxiliary aid or service, please contact Janet Witte by Apr. 26 at jswitte@nmsu.edu or leave a detailed message at 575-639-6910.

New Mexico State University is an equal opportunity/affirmative action employer and educator. NMSU and the U.S. Department of Agriculture Cooperating.
---