Large Animal Rescue Training
August 26, 2019
Awareness Level
This is a one-day event that is intended for any first responders, emergency managers, or private citizens interested in responding to Large Animal Emergencies.
First responders are often unfamiliar with handling large animals and require specialized training in animal behavior, best handling practices and rescue equipment.
Participants will get real world experience handling large animals. They will master the practical application of large animal rescue equipment such as slings, rescue harnesses, glides, and learn how to build simple enclosure facilities.
Attendees need to bring PPE: helmets, gloves, closed toe shoes.
Registration:
Online registration available until
Aug. 9 at 5 pm
.
Includes: lunch and program.
Location:
Otero County Fairgrounds
401 Fairgrounds Road
Alamogordo, NM 88310
Time:
8:30 AM - 3 PM
Deadline:
Aug. 9 at 5 PM
Janet Witte, NMSU
Southwest Border Food Protection & Emergency Preparedness Center
MSC 3AE, P.O. Box 30003
Las Cruces, NM 88003-8001
Phone: (575) 646-5949
Email: jswitte@nmsu.edu
URL: https://aces.nmsu.edu/preparedness/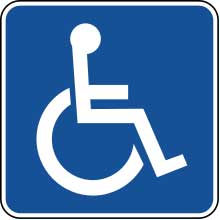 If you are an individual with a disability who is in need of an auxiliary aid or service, please contact Janet Witte by 08/09/19 at 575-646-5949

New Mexico State University is an equal opportunity/affirmative action employer and educator. NMSU and the U.S. Department of Agriculture Cooperating.
Sid Gordon, Extension Agent
Otero County Cooperative Extension Service
401 Fairground Road
Alamogordo, NM 88310
Phone: (575) 437-0231
Email: sgordo@nmsu.edu
URL: https://aces.nmsu.edu/county/otero/