2022 PSA Grower Training
Remote Delivery
Several sessions available! Choose from the following dates:
July 26 - 27
Aug. 30 - 31
Sep. 27 - 28
Oct. 25 - 26
Time: 8 AM - 12:30 PM
---
The remote, two half-day, training event via "interactive remote video conferencing" "Zoom" that is intended for New Mexico fruit and vegetable growers and others interested in learning about the Food Safety Modernization Act (FSMA) Produce Safety Rule, Good Agricultural Practices (GAPs), and co-management of natural resources and food safety, and details on how to develop a farm food safety plan.
Registration & Fees: Online registration available! Pay with credit card or P-Card only! Registration is limited, register today!
$45 - New Mexico residents

$90 - Out-of-State residents

International Orders: At the present time, we are not accepting international orders. We apologize for any inconvenience.
Includes: The registration fee includes a hard copy manual that you must have to take the class. We send each manual by US Mail to the mailing address that you provided. If expected date is not within the needed time, the manual is sent priority. We mail them early enough that they should arrive well before each class. But if shipping is delayed and the manual does not arrive in time, we will offer you a place in the next available class. We will make arrangements with you if this happens.
Deadline:
July 15 at 5 PM - July Course

Aug. 19 at 5 PM - Aug. Course

Sep. 16 at 5 PM - Sep. Course

Oct. 14 at 5 PM - Oct. Course

The link and password will be provided following registration; the week prior to the start of the course. You will need internet access, video camera, and microphone for the web session. A practice session will be provided and attendance is strongly encouraged. This session is scheduled to check connectivity and address any issues prior to the start of the class the following Tuesday.
For more information on the Zoom requirements and instructions, please visit: https://producesafetyalliance.cornell.edu/training/zoom/.
Upon interactive completion of the entire 8-hour course, growers will receive a certificate to help satisfy the new Food Safety Modernization Act guidelines. The course will be interactive; both video and audio thus attendance for the entire two 4-hour sessions is mandatory. Prior approval for divergences is required.
Refunds: Requests must be received in writing to Janet Witte at jswitte@nmsu.edu by:
July 15 at 5 PM - July Course

Aug. 19 at 5 PM - Aug. Course

Sep. 16 at 5 PM - Sep. Course

Oct. 14 at 5 PM - Oct. Course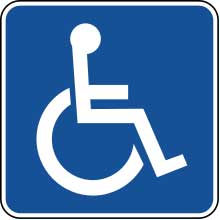 If you are an individual with a disability who is in need of an auxiliary aid or service, please contact Janet Witte at jswitte@nmsu.edu or leave a detailed message at 575-649-6910 by:


July 15 - July Course
Aug. 19 - Aug. Course
Sep. 16 - Sep. Course
Oct. 14 - Oct. Course
New Mexico State University is an equal opportunity/affirmative action employer and educator. NMSU and the U.S. Department of Agriculture Cooperating.
---
Funding for this conference was made possible in part by Grant Number 5U18FD005920-02 from the FDA.
The views expressed in written conference materials or publications and by speakers and moderators do not necessarily reflect the official policies of the Department of Health and Human Services nor does mention of trade names, commercial practices, or organizations imply endorsement by the U.S. Government.
ATTN: Janet Witte, NMSU
Southwest Border Food Protection & Emergency Preparedness Center
MSC 3AE, P.O. Box 30003
Las Cruces, NM 88003-8001
Phone: 575-646-5949
Email: jswitte@nmsu.edu