PSA Grower Training
November 19, 2019
---
Location: Roosevelt County Cooperative Extension Service
705 East Limes Street
Portales, NM 88130

Time: 8 AM - 5 PM
Online Registration Deadline: Nov. 15

Registration: Online registration available! Payment may be either credit card or check. P-Cards allowed! However, payment at the door will be limited to check only.

online registration - $35

at-the-door - $50
Includes: lunch, training manual, and certificate of course completion.
Growers will receive a certificate of course completion to help satisfy the new Food Safety Modernization Act guidelines.
MAIL your check payment to address below. Make checks payable to NMSU. Checks must be postmarked by Nov. 15.

Refunds: Requests must be received in writing to Janet Witte at jswitte@nmsu.edu by Nov. 15.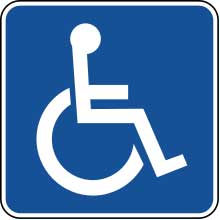 If you are an individual with a disability who is in need of an auxiliary aid or service, please contact Janet Witte by 11/04/19 at 575-646-5949

New Mexico State University is an equal opportunity/affirmative action employer and educator. NMSU and the U.S. Department of Agriculture Cooperating.
---
Funding for this conference was made possible in part by Grant Number 5U18FD005920-02 from the FDA.
The views expressed in written conference materials or publications and by speakers and moderators do not necessarily reflect the official policies of the Department of Health and Human Services nor does mention of trade names, commercial practices, or organizations imply endorsement by the U.S. Government.
ATTN: Janet Witte, NMSU
Southwest Border Food Protection & Emergency Preparedness Center
MSC 3AG, P.O. Box 30003
Las Cruces, NM 88003-8001
Phone: 575-646-5949
Email: jswitte@nmsu.edu