4-H Youth
---
Required Training for 4-H Volunteers Working With Youth During COVID-19
More training dates are currently being planned and will be posted as they become available. This training is required for all agents and volunteers who will be overseeing or conducting any face to face meetings/activities with up to nine 4-H members. Please select the date for the training you would like to attend.
Thank you for your cooperation as we return safely back to providing face to face activities!
---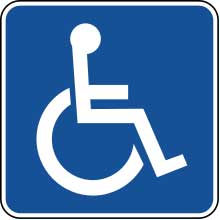 If you are an individual with a disability who is in need of an auxiliary aid or service, please contact Laura Bittner by October 15 at lbittner@nmsu.edu or call at 575-646-3026.
New Mexico State University is an equal opportunity/affirmative action employer and educator. NMSU and the U.S. Department of Agriculture Cooperating.
New Mexico 4-H Virtual Opportunities!
We are so excited to bring more virtual New Mexico 4-H events! See links below for more information.
2020 TSC Paper Clover Coming Soon!
Ideas and Action!
The 4-H youth development program is a dynamic non-formal education program.
4-H provides youth with opportunities to learn skills, gain knowledge, have fun, and make contributions in such areas as environmental education, community service, and current youth issues. To find out more about 4-H opportunities in your area, contact your local County Extension Office or our 4-H Faculty and Staff. If you have any problems viewing information or obtaining forms from this website, please contact the State 4-H Office at (575) 646-3026.
---
Agents In Action!
Andrea Stapp, Chaves County
Program Assistant In Action!
Crystal Goff, Lea County

4-H Profile